REMINDER
OSHA's New Haz Com Standard Takes Effect June 1, 2015
David Kendziorski
MICAR Program Manager
 In 2012, OSHA revised the Hazard Communication standard, also known as the "Right-to-Know" Law. Some training needed to be conducted by December 2013, and most of the requirements must be implemented by June 1, 2015.
Auto recyclers are required to meet the following requirements:
Written HazCom Plan

. Plan must also include a hazardous material inventory. See the HazCom section in your new ARM Safety Compliance Manual. There is a sample plan, and a simple "fill-in-the-blank" plan to help you.

New GHS Labels and Pictograms

. Place on all containers of hazardous materials (vehicle and equipment fluids, cleaners and solvents, batteries, mercury switches). You can now purchase the labels and pictograms online at Seton.com, Grainger.com, Accuform.com, and even Amazon.com. You can also download the labels and pictograms on osha.gov for free. These are new Federal labeling requirements. Note that you must still continue to use other labels required by DEQ or your fire department: name of content (used oil), waste category (Universal Waste or Hazardous Waste), and National Fire Protection Association – NFPA- diamonds and HMIS-style labels.

Safety Data Sheets.

The new format Safety Data Sheets (SDS) replace the old Material Safety Data Sheets (MSDS). Obtain SDS from manufacturers, distributors, suppliers, or online (just Google product name, SDS). Despite the June 1 deadline, many SDS are not yet available from the manufacturers. So replace your current MSDS with the new SDS as they become available. Place the SDS in a 3-ring binder, in alphabetical order. Add a Table of Contents.
Annual Training. Excellent online HazCom training is available for free through ARA University. Sign up through the ARM office.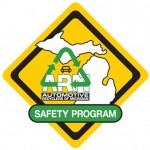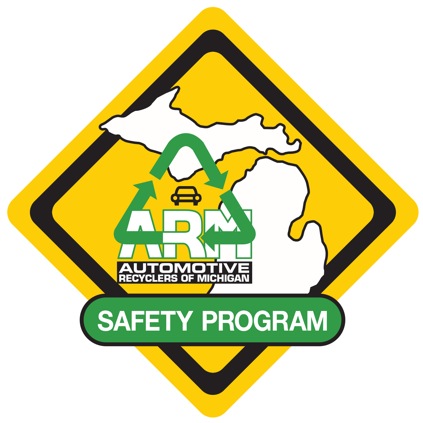 ARM Members Jump on the Safety Bandwagon!
About 90% of ARM members have requested and received the new Safety Compliance Manual, and nearly half of the members have already signed up for the free ARA University online safety training courses. Way to go, ARM members! Let's keep our employees safe! Contact the ARM office to obtain your Manual or sign up for the training.