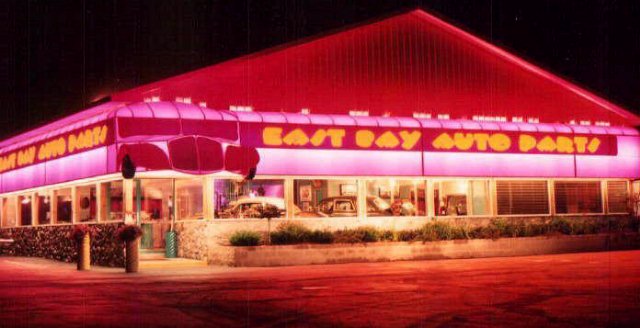 East Bay Auto Parts was started in 1978 in Traverse City, MI.  In 1984, they acquired their second and current location in Interlochen, MI.  This began as Northern Michigan's first self serve facility,  U-PULL-IT.  The original 3,2000 square foot building on 20 acres of land soon expanded over the years to become over 25,000 square feet of indoor operations.  Self serve slowly gave way to a full service late model recycling operation.  With the recent acquisition of 1.5 acres their dismantling operation has now doubled in production capability to keep up with the rapidly expanding demand for quality used parts.  They process an average of 250 cars per year with a highly efficient team of 8 employees.  They are proud to be a MICAR Certified Green Yard and are constantly improving their operation to be a leader in the auto recycling industry.
East Bay auto parts is honored to host the 3rd Annual ARM Road Show & Business Networking Conference on location so that all who attend can benefit and gather ideas to use in their own operations.
The Road Show is the best way to network with your fellow recyclers in a relaxed and familiar environment.  Please come join us May 20-21, 2011 as we welcome you all to Northern Michigan.